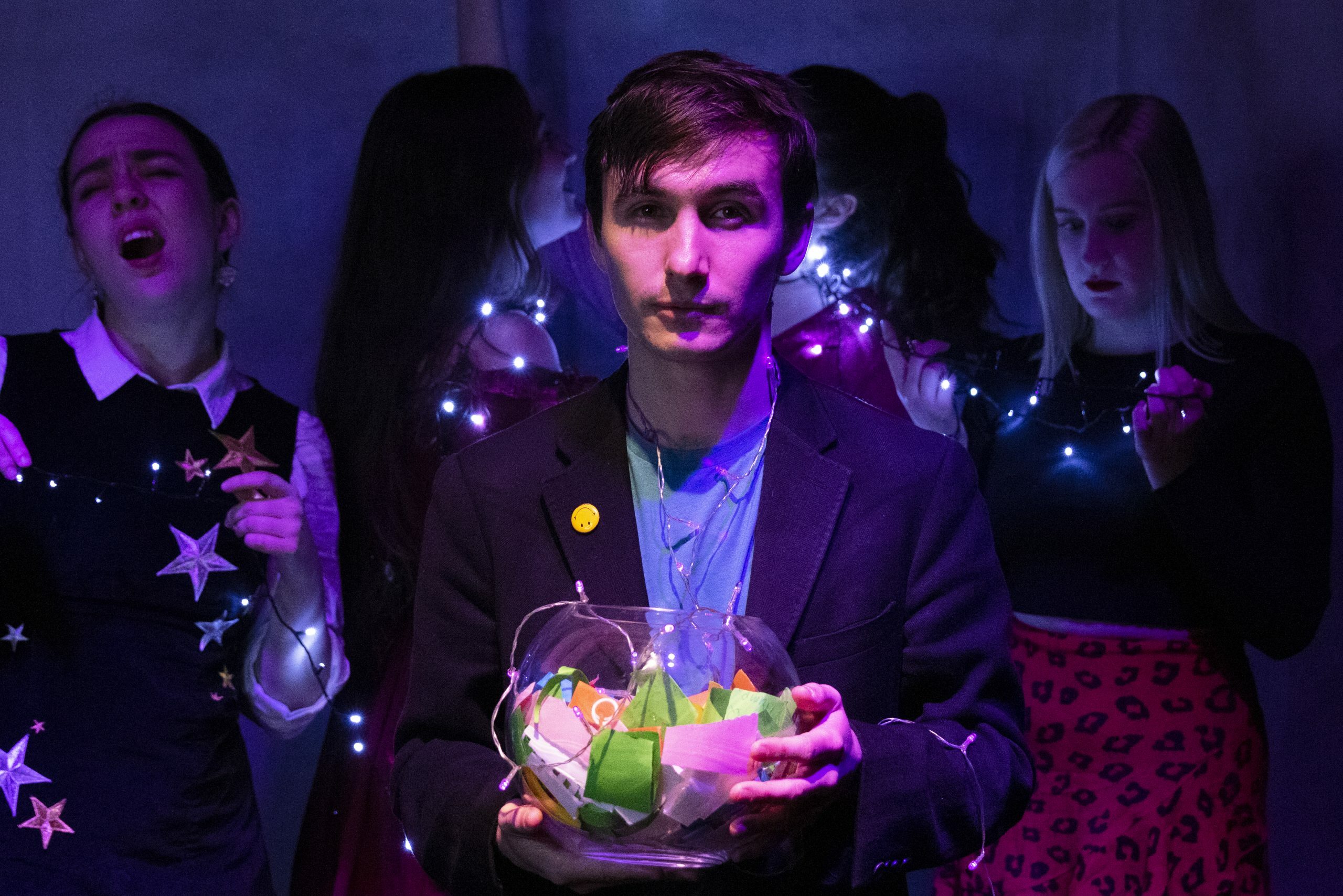 Emerge Company is our training and professional development program that brings together emerging theatre makers aged 18-25 to collaborate, train, and create their own work as a company. Mentored by lead artist Christopher Carroll with industry professional guests, the Emerge Company explores collaborative theatre-making processes and equips artists with the skills to develop their own work and produce independent theatre. This program is for emerging artists eager to discover creative skills, define their own artistic practice, and gain practical tools to build a sustainable career in the arts.
The Emerge Company will work together to create a dynamic new work, and collaborate on a range of additional artistic projects across the company. The Emerge Company showcases the work of our most promising emerging theatre makers.
APPLY
Applications open February 2022.
Sign up to our enews for notifications
WHO
18 – 25 years
DATES
Auditions: Monday 9 and Wednesday 11 May
Block One: 16 May – 29 July
Block Two: 1 August – 18 September
Block Three: 19 September – 11 November
Performance: Week of Monday 31 October
TIMES
Mondays and Wednesdays (7pm – 9pm)
LOCATION
Gorman Arts Centre
COST
Full payment: $990
Two Instalments: $500 per instalment
Four Instalments: $260 per instalment
NOTES
Detailed program information and guidelines can be viewed here.
Our Emerging Artists program is made possible thanks to the generous support of The Jeremy Spencer Broom Legacy and Ainslie and Gorman Arts Centres.