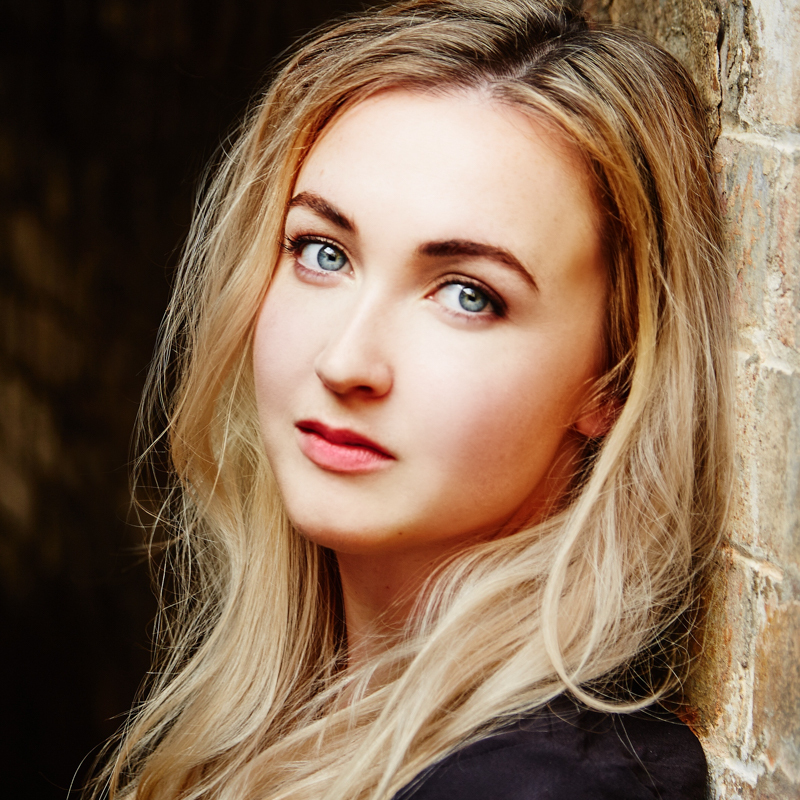 Canberra Youth Theatre is proud to announce the inaugural recipient of the Emerging Playwright Commission, ACT-based playwright Joanna Richards for her play You Can't Tell Anyone.
---
Canberra Youth Theatre's Emerging Playwright Commission is a new initiative offering a professional commission for an emerging Australian Playwright to create a new full-length work that brings young voices and stories to the stage.
Joanna Richards was awarded the commission of $16,200 after being selected from over 50 applications from across the country. These were assessed by two guest professional playwrights, Canberra Youth Theatre's Artistic Director & CEO, and a panel of young artists. Richards will also receive dramaturgical support and a creative development workshop of her play.
"You Can't Tell Anyone" is a fast-paced dark comedy that challenges our notions of deception and acceptance, empathy and selfishness, and how much of our own identities are under our control. Gwen is throwing a party and everyone's invited. There's just one thing. The price of admission: a secret you are keeping for somebody else. Write it down, drop it in the bucket, grab a drink and enjoy the night.
According to Artistic Director & CEO, Luke Rogers:
"The goal of this commission is to nurture an emerging playwright's professional growth by investing in their artistic development at the early stages of their career, whilst contributing to the development of a rich canon of new Australian plays written especially for young people.
We were overwhelmed by the amount of applications from emerging playwrights from all over Australia. It is so exciting to see the breadth of work being created, and the urgency of the stories emerging artists are wanting to share with the world. We wish we were able to support them all.
It was a tough decision to make, and we're extra thrilled to see this commission is going to an ACT-based artist. This was an opportunity for playwrights nationwide, and it makes this announcement all the sweeter to see that the winning artist is based right here in Canberra."
Joanna Richards is an actor, comedian, and writer who has been working in the arts for close to two decades. She studied with the Moscow Art Theatre School, the American Repertory Theatre Institute, and The Groundlings. As a writer, Joanna has created work for a number of different mediums including theatre, film, television, and digital works.
Richards has been selected to participate in a number of initiatives including Women in Film & Television Australia's MentorHer program, the Chips & Gravy Mentorship, and The Street Theatre's Early Phase program. She is a PhD candidate conducting research on gender theory, political theory, and language philosophy. She uses her unique skills set, as a creator, academic, and advocate, to create rich and complex work that is still widely accessible.
When asked about how she feels about being awarded the commission, Richards said:
"I am overwhelmed and ecstatic to receive this commission which will offer me an enormous opportunity to develop as a playwright. The opportunity to write material for young people – about what is arguably one of the most formative times in any person's life – is such a gift. I am excited to create a work that is intellectually meaty and performatively fun for an ensemble to work on. I am indebted to the Canberra Youth Theatre for giving me this opportunity."
Richards goes on to explain the ideas behind her play:
"Being a teenager is all about discovering who you are and where you fit in the world. I am interested in writing a work that speaks to the complicated process of becoming yourself, and how much more complicated that is in a world where we are constantly on display. Taking place at a high school party, "You Can't Tell Anyone" explores what it means to be yourself and what it means to be a friend. Drawing on philosophical concepts, the piece will challenge our understandings of truth and deception, empathy and selfishness, and the extent to which we have control over how we are seen."
Canberra Youth Theatre is committed to investing in the creation and development of new works. Our goal is to commission and produce a body of new Australian plays written especially for young people, and nurture the professional development of emerging playwrights.
In 2020, Canberra Youth Theatre commissioned three new plays for young people: "How to Vote" by Julian Larnach, "Space Oddity" by Rebecca Duke, and "Rosieville" by Mary Rachel Brown, as well as funding the creative development of "The Initiation" by Cathy Petocz.
These commissions were entirely self-funded by Canberra Youth Theatre, but to ensure they can become an annual offering in our artistic program, we welcome conversations with any prospective generous donors who would like to partner with us, and support the development of emerging writers and the creation of new works for young people.
---